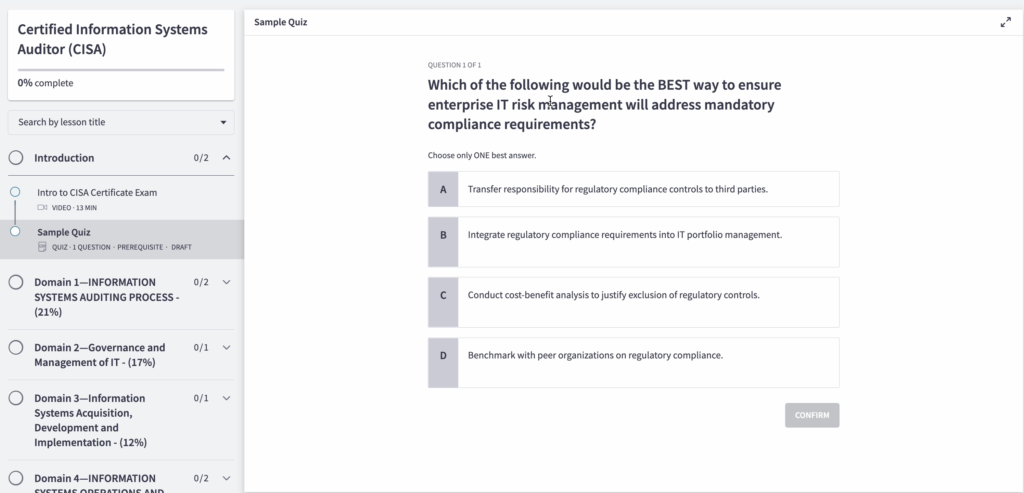 We provide pre-recorded training videos for ISACA certifications and certificates, which are created by ISGCI. To access the available training videos, kindly refer to the link provided, purchase, and enjoy the flexibility of completing the content at your own pace.
Some conditions apply
In addition, we offer membership subscriptions that provide access to all ISGCI-produced
ISACA certifications and ISACA certificates for a monthly fee.